By Allen Mondell & Cynthia Salzman Mondell
(64:00)
Part One (1866 – 1930's)
The State Fair of Texas began in 1886 as two separate Fairs because the citizens of Dallas couldn't agree where to hold it. This resulted in a divided effort with both Fairs losing money so they eventually joined forces to hold a single fair, the one we have today at Fair Park.
Texas relied on agriculture as an economic lynch pin, especially in its early days. The Fair showcased advancements in modern farming equipment such as the barbwire maker and the cotton gin. This exposure helped to play a large role in the progress of Texas agriculture.
The advent of the automobile had a huge impact in the way Texans went about their lives. The State Fair played a crucial role in ushering in the age of this modern machine through its massive auto shows and demonstrations. Automakers were able to connect with the public directly and in large numbers by exhibiting their products at the Fair.
Click here to download the discussion guide for A Fair to Remember.

Sole Sisters
"Every Shoe has a story. Every woman has both." SOLE SISTERS will be a documentary film about women's lives seen through personal stories about their shoes. Anchored by the film, Media Projects will develop a multi-media platform with educational and entertainment experiences that include the web, theater and publishing opportunities.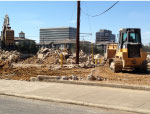 The Battle For Our Neighborhood
Tells the human impact of development over the past 15 years in a Dallas neighborhood. Its story can be repeated in other cities around the country.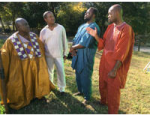 JOHN KIZELL: A Slave Fights Slavery
Recounts the heroic life of John Kizell - seized from his African village and brought to Charles Town, S.C. as a slave in 1773. Eventually, he returned to Africa as a free man to fight the slave trade.