Media Projects,Inc., is a non-profit organization that has been producing and distributing documentary films for over 40 years. Our films have aired nationwide on PBS and on both commercial and cable television. We distribute these films and videos throughout the United States, Canada and Europe to schools, libraries, museums, churches, social service organizations, youth groups and government agencies. We have won numerous national awards and have been selected for prestigious screenings in the United States and abroad. Several of our films screen daily at museums and at the visitor center of the Women's Rights National Historical Park in Seneca Falls, New York.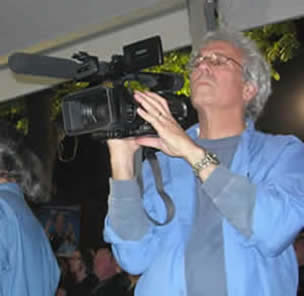 Allen Mondell [email protected]
Allen Mondell has worked in films and television as a writer, producer and director for over 40 years. He began his career as a newspaper reporter in Baltimore in the mid-sixties and then went to work in 1968 for Westinghouse Broadcasting in Baltimore (WJZ-TV), first as a writer for a magazine program and then as a writer/director of documentary films about urban and social issues.
Moving on to KERA-TV in Dallas, he spent five years as a writer, producer and director of documentaries and special programs.
Allen taught in the Peace Corps in West Africa after graduating from Williams College with a B.A. in American History and Literature. He serves on the boards of the Dallas Producers Association, the Texas Jewish Historical Society and 3 Stars Cinema.
Together, Cynthia and Allen have been making award-winning docu-dramas and documentary films and videos for over 30 years. Their work explores a wide range of subjects but always with the goal of personalizing often complex social problems.
They've looked at different cultures and issues using dramatic re-enactments, intimate character studies and archival footage. Many of their films have aired nationwide on public television, cable and at festivals worldwide.
Cynthia Salzman Mondell [email protected]
Cynthia Salzman Mondell is an independent filmmaker who is committed to making films and videos that she feels have something to say about the world she lives in.
Her first documentary on housing and the lack of it, Promise and Practice, aired on public television in 1977. She then teamed up with her husband, Allen Mondell to form Media Projects. Together, they have created over 40 social-issue documentary films and educational videos.
In recent years, she has directed FUNNY WOMEN, a film celebrating women comedians, which is a permanent exhibition at the Women's Museum: An Institute for the Future in Dallas. Previous to that, THE LADIES ROOM, a documentary about the raucous and ribald world inside women's restrooms.
Cynthia is past president of Women In Film – Dallas and past president of the Board of New Day Films,a nationally known independent film cooperative based in New York City. She was an artist in residence at University of Texas of Dallas, a member of the Texas Jewish Historical Society and the Dallas Producers Association.
Cynthia won a Gracie Award and was nominated for an Emmy for her work on a Public Service Announcement for Meals on Wheels in conjunction with Women in Film – Dallas and in 2004, she was honored with the Women in Film's Topaz Achievement Award.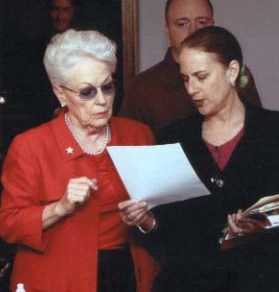 As a non-profit organization, Media Projects finances its work through tax-deductible contributions.
Major contributors have included: