Graphics / Website Design Intern
Click here for Media Projects Internship Application (PDF).
Media Projects, Inc. has need for a Graphics / Website Design intern. Candidate must meet the following requirements.
Develop regular updates to the MPI website that will be approved and sent to our webmistress
Implement new online marketing initiatives
Responsible for photo maintenance, including minor retouching and organization of photo files.
Responsible for creating e-mailers, flyers and other promotional materials as needed
Maintain and catalogue digital archives of past promotional materials
Perform general office tasks, including copying, filing and mailing materials
Good working knowledge of Photoshop
Strong attention to detail required
Help with internet research
Develop promotional materials
Implement unique Web marketing techniques and help with website upkeep

Sole Sisters
"Every Shoe has a story. Every woman has both." SOLE SISTERS will be a documentary film about women's lives seen through personal stories about their shoes. Anchored by the film, Media Projects will develop a multi-media platform with educational and entertainment experiences that include the web, theater and publishing opportunities.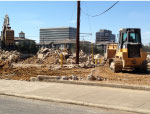 The Battle For Our Neighborhood
Tells the human impact of development over the past 15 years in a Dallas neighborhood. Its story can be repeated in other cities around the country.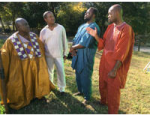 JOHN KIZELL: A Slave Fights Slavery
Recounts the heroic life of John Kizell - seized from his African village and brought to Charles Town, S.C. as a slave in 1773. Eventually, he returned to Africa as a free man to fight the slave trade.