Join us to Make Change with Media. All donations are tax-deductible and will go towards outreach and production.
•Our women's rights films educate , inspire and empower.
•Our mental health and drug abuse films help others deal with serious problems.
•Our human rights films personalize issues and make it easier for people to talk about race.
•Our Jewish films educate about Anti-Semitism and celebrate history and culture.
Our films are in schools, colleges and libraries around the country. Discussion guides help teachers educate about big social issues.  
Help us make a difference with a contribution. Your tax-deductible contribution will go towards making an impact in these areas. 
Thank you.  We appreciate your support.

Sole Sisters
"Every Shoe has a story. Every woman has both." SOLE SISTERS will be a documentary film about women's lives seen through personal stories about their shoes. Anchored by the film, Media Projects will develop a multi-media platform with educational and entertainment experiences that include the web, theater and publishing opportunities.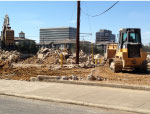 The Battle For Our Neighborhood
Tells the human impact of development over the past 15 years in a Dallas neighborhood. Its story can be repeated in other cities around the country.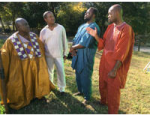 JOHN KIZELL: A Slave Fights Slavery
Recounts the heroic life of John Kizell - seized from his African village and brought to Charles Town, S.C. as a slave in 1773. Eventually, he returned to Africa as a free man to fight the slave trade.