Media Projects has been very fortunate to have creative and committed staff, freelancers and volunteers who have helped us immensely to achieve our goals.
WEBSITE
Charlie Piehler and Cody Harrison  at RallyPoint Marketing re-designed our Media Projects Inc. website. We highly recommend two "superweb" heroes who are terrific to work with. Visit www.rallypointmarketing.com

Sole Sisters
"Every Shoe has a story. Every woman has both." SOLE SISTERS will be a documentary film about women's lives seen through personal stories about their shoes. Anchored by the film, Media Projects will develop a multi-media platform with educational and entertainment experiences that include the web, theater and publishing opportunities.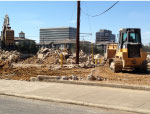 The Battle For Our Neighborhood
Tells the human impact of development over the past 15 years in a Dallas neighborhood. Its story can be repeated in other cities around the country.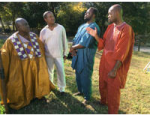 JOHN KIZELL: A Slave Fights Slavery
Recounts the heroic life of John Kizell - seized from his African village and brought to Charles Town, S.C. as a slave in 1773. Eventually, he returned to Africa as a free man to fight the slave trade.