Click here for Media Projects Internship Application (PDF).
Media Projects, Inc. has a wonderful internship program.
Qualifications & Time Commitment
Benefits
Positions
Application
Learn about independent film distribution at Media Projects, Inc. working with our marketing and distribution staff, or work with our production assistance program learning how to raise money and get independent films produced.
The following skillsets are offered at Media Projects:
E-Marketing & Social Networking Internship
Online Research & Promotional Writing Internship
Administrative Internship
Graphics/Website Internship
QUALIFICATIONS:
Qualified candidates must demonstrate initiative, good communication skills and strong organizational skills, the ability to multi-task, and the ability to work independently under pressure.
Familiarity with Internet research, Windows 2000 and the Microsoft Office Suite necessary.
Knowledge of and interest in social issue media a plus.
TIME COMMITMENT:
Interns are asked to work a minimum of 15 hours per week.
Duration is flexible to meet university requirements, but a minimum commitment of three months is optimal.
All interns will be required to sign an Internship Letter of Agreement that outlines the duration and schedule of their internship.
BENEFITS & COMPENSATION:
All MPI internship positions are unpaid.
However, interns will have the opportunity to work flexible schedules while gaining valuable hands-on experience working with professionals.
Interns will have the opportunity to view the films/videos in our catalogue free of charge.
TO APPLY:
All  internship candidates must submit an Internship Application form, resume, and references.
As one of our interns you will receive free access to our collection of films and videos and other benefits such as invites to screenings and receptions.
INTERNSHIP APPLICATION (See link at top of page)
Once you complete this form, click on the Submit button to create an email with the Internship Application attached.
Attach your resume and THREE academic/profesional references to the email, so that we receive your complete application packet, with all three components included.
Want your faculty advisor to review your application with you before you submit it?
Click on the DOWNLOAD button at the top of this page.
Click on the Save File icon at the top of the application (it looks like an old-fashioned computer disc) and you can download the file to your computer.
Go over the application with your advisor, get the advice and feedback you need, and then complete all of the blanks and questions electronically on the 2-page form.
When you have your information complete and ready to submit, email your applcation packet to us – making sure to include your application, resume and three references – at

[email protected]

.
Or, you can print out your completed form, and fax it with your other required documents, to us at 214-826-3919.
We look forward to hearing from you soon!

Sole Sisters
"Every Shoe has a story. Every woman has both." SOLE SISTERS will be a documentary film about women's lives seen through personal stories about their shoes. Anchored by the film, Media Projects will develop a multi-media platform with educational and entertainment experiences that include the web, theater and publishing opportunities.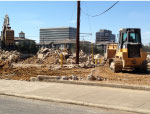 The Battle For Our Neighborhood
Tells the human impact of development over the past 15 years in a Dallas neighborhood. Its story can be repeated in other cities around the country.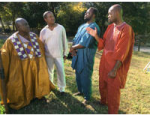 JOHN KIZELL: A Slave Fights Slavery
Recounts the heroic life of John Kizell - seized from his African village and brought to Charles Town, S.C. as a slave in 1773. Eventually, he returned to Africa as a free man to fight the slave trade.